Bath-System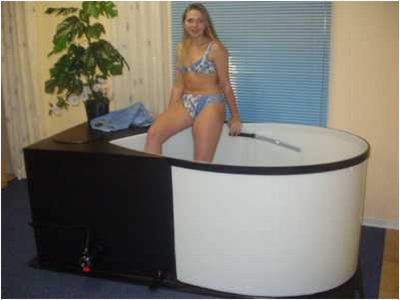 Bath-System



If you don't have the opportunity or possibility to maintain and breed fish at home, we offer you the possibility to rent a complete bath-system including the fish for the entire duration of the treatment (the recommended time for treatment is three to four weeks.) In contrast to therapy centers, in home therapy allows you to control the frequency and the duration of the therapeutic sessions according to your individual needs. It also offers a convenient alternative to making and committing to appointments at therapy centers, and it saves commuting time to and from the treatment centers which are generally located far away from home. You will receive precise information on all the details of the therapy. In addition we also recommend that you seek the opinion of your family physician.

The complete construction of the bath-system requires a container no bigger than two meters square, and an ordinary hook up to plumbing. The feeding and looking after the fish takes only a few minutes a day. Our specialists will look after any questions you might have regarding the treatment or the fish, during the therapy.

In addition to being able to rent the bath-system, complete bath-systems are also available for sale.

If you have any questions, please don't hesitate in contacting me by telephone or e-mail.